The Butterfly Effect shows how small factors can have significant impacts. This idea applies to IXLA because our choices here offer mentorship, experience, and community. Our choices can lead to transformative connections in our careers and lives.
The Bootcamp's objective is to showcase the power of our choices. Speakers will share how their choices and connections influenced their career growth. The IXLA team is encouraged to actively engage in the event to foster stronger relationships. By participating, we can expect Butterfly Effects in our careers and friendships.
How do we know what we are doing is working? How can we make sure we stay innovative in the intersections of design, business, technology, and creativity?
STUDENT GROUP PARTICIPANTS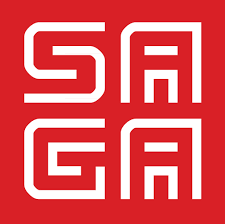 Monday (July 24, 2023)
9:00am
Breakfast
10:00am
Shally, Perry, Melissa, Joe
Bootcamp Kick-Off
12:00pm
Coordinators
Trivia
1:00pm
Lunch
2:00pm
Prof. Nick Longo

4:30pm
Ceramics Workshop

6:30pm
Dinner
Tuesday (July 25, 2023)
9:00am
Breakfast
10:00am
 Steve Shaner
Finance Q/A – Merrill Lynch
11:00pm
Cooking Competition

1:00pm
Lunch at IXLA
2:00pm
Charles Shattuck
Motion – CrunchyRoll

6:30pm
Dinner
Wednesday (July 26, 2023)
9:00am
Breakfast
10:00am
MOCA Grand
1:30pm
Lunch
3:30pm
Dockweiler Beach
5:30pm
Dinner – BBQ at Dockweiler Beach
Thursday (July 27, 2023)
7:00am
Hike – Veteran's Park
9:00am
Breakfast
12:00pm
Edge Martial Arts
Self Defense Training
2:00pm
Lunch
3:30pm
Isabelle Lussier
5:30pm
Dinner
6:30pm
Movie Fest Picnic
Black Panther: Wakanda Forever
Friday (July 28, 2023)
9:00am
Breakfast
10:00am
Marco Sandoval
Print Making Session
12:00pm
Lunch at Marco's Printmaking Studio
1:00pm
IXLA – Game Time
3:00pm
Happy Hour