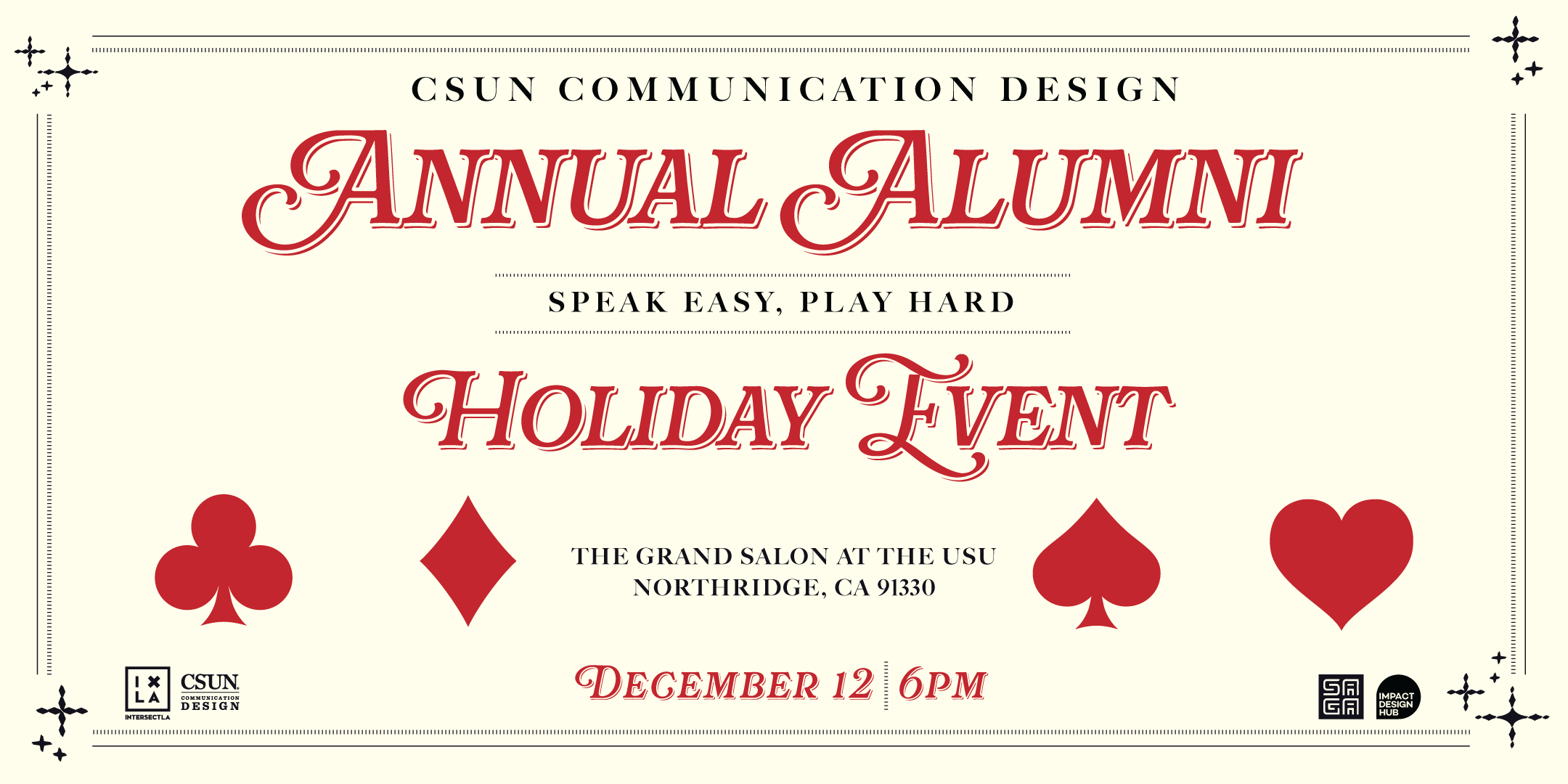 17th Annual Alumni Holiday Event



Tuesday, December 12, 2023
6:00 pm – 10:00 pm
USU GRAND SALON @ CSUN (GOOGLE MAP)
We invite the CSUN Communication Design community to make our Annual Alumni Holiday Event a FULL HOUSE!
Play the night away with fellow IntersectLA, SAGA, and Impact Design Hub alumni on December 12th, 2023 at 6pm.

California State University, Northridge
Sagebrush 207
18111 Nordhoff St.
Northridge, CA 91330-8300
818-677-3022
creative@intersect.la
Copyright © 2023 IXLA. All rights reserved.