IntersectLA strives to improve our clients' organizations and businesses through creative collaboration and strategy, all the while cultivating a space where our team of students can thrive, learn, and be leaders in their future endeavors.
How do we know what we are doing is working? How can we make sure we stay innovative in the intersections of design, business, technology, and creativity?
The Feedback Loop is necessary for any system, product, or even a person to continue to adapt and succeed. This year's Creative Bootcamp theme is dedicated to "The Feedback Loop". A reminder to ensure we understand the checkpoints in life. To understand the interactions and experiences around us and provide data points on how we cultivate our creativity and careers.
STUDENT GROUP PARTICIPANTS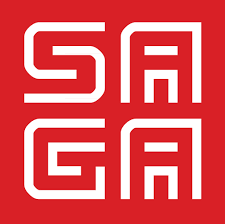 Monday (August 8, 2022)
9:00am
Breakfast
10:00am
Kalika Yap
Bootcamp Kick-Off Speaker
12:30pm
Luis Luque
Lunch with Alum
1:30pm
Lunch at IXLA
3:00pm
Prof. Shally Juarez

5:30pm
Dinner
Tuesday (August 9, 2022)
9:30am
Breakfast
10:00am
Prof. Nick Longo
12:30pm
 Kristin Montante
Lunch with Alum
1:30pm
Lunch at IXLA
3:00pm
Papercrane Games
Game Design/Development Careers
5:30pm
Dinner
Wednesday (August 10, 2022)
9:00am – 2:00pm
YouTube UI/UX Summit – Team A
Field Trip to Agency
11am – 2pm
Academy of Motion Picture Arts – Team B
Field Trip to Museum
3:30pm
Dockweiller Beach – Beach Day Bonfire
6:00pm
Dinner – BBQ at Beach
Thursday (August 11, 2022)
9:00am
Free Time
12:00pm
Edge Martial Arts
Self Defense Training
5:30pm
Dinner
6:00pm
Victor Ruiz & Pedro Ramos
Life as an In-House Designer in the Entertainment Industry
8:00pm
Movie Fest Picnic
Everything Everywhere All At Once
Friday (August 12, 2022)
9:00am
Free Time
12:00pm
Lunch at Marco's Printmaking Studio
12:30pm
Marco Sandoval
Print Making Session
4:00pm
Happy Hour – TBD

California State University, Northridge
Sagebrush 207
18111 Nordhoff St.
Northridge, CA 91330-8300
818-677-3022
creative@intersect.la
Copyright © 2023 IXLA. All rights reserved.