This year's summer creative Boot Camp revolves around "Locally Sourced," so we have invited a number of influential people from all over Los Angeles who are changing the world in their own unique ways. We are thrilled that these inspirational, powerful speakers, activists, educators, innovators, and creatives will be joining us for this year's creative Boot Camp in CSUN's Communication Design area. The Locally Sourced theme has been used in many contexts, but for this year's Boot Camp we wanted to showcase and share with our students the abundance of talented and successful people we have right in our own backyard of Los Angeles. We sometimes look beyond where we are and don't realize what we have so close to us. We are thrilled to have so many "local" industry professionals who all volunteered to jump in and participate with our students. We can't thank them enough!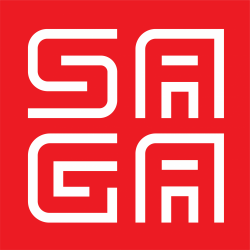 California State University, Northridge
Sagebrush 207
18111 Nordhoff St.
Northridge, CA 91330-8300
818-677-3022
creative@intersect.la
Copyright © 2023 IXLA. All rights reserved.