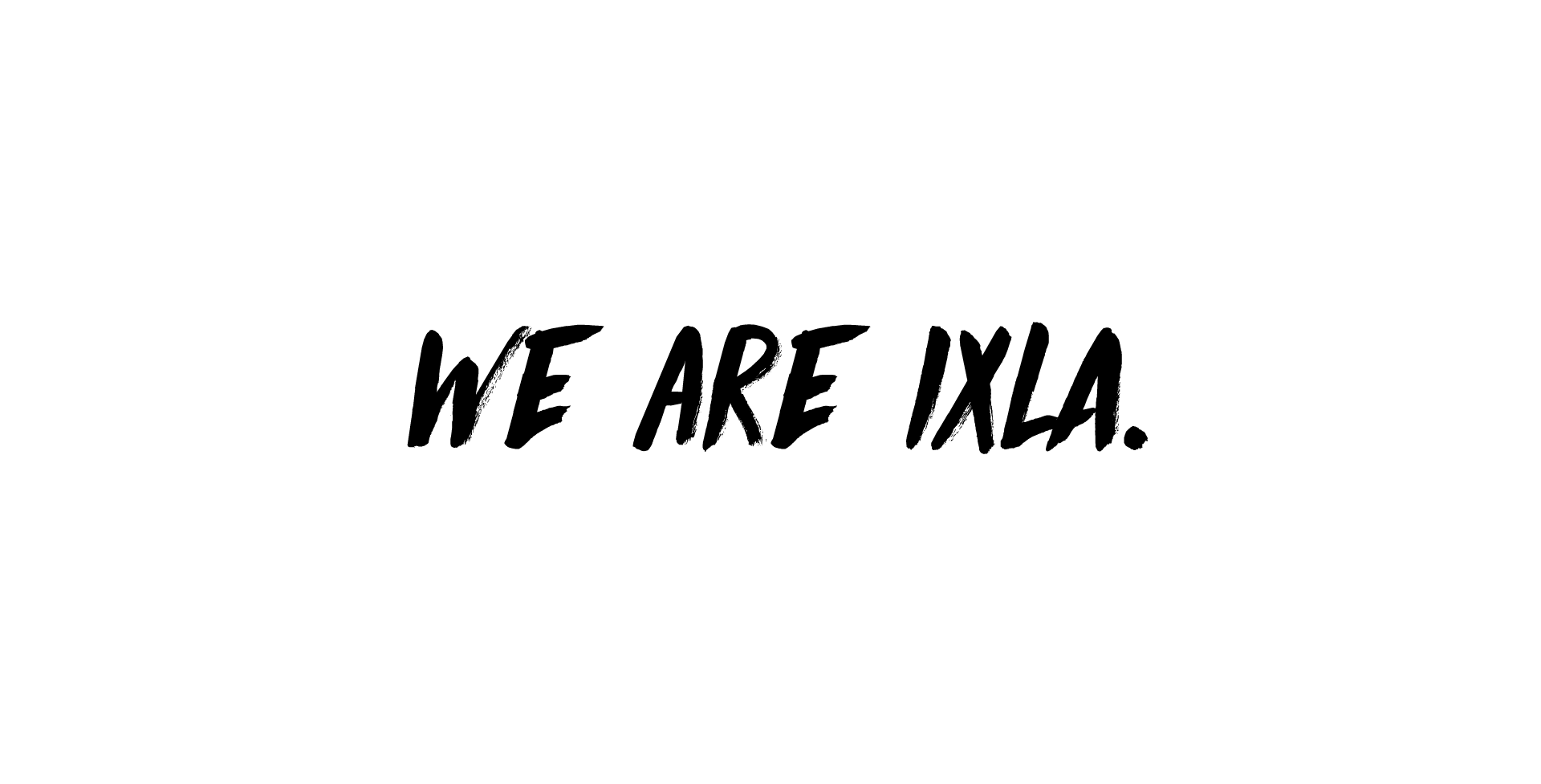 Intersect L.A. is seeking talented, clever, and self-directed team members to help with a variety of responsibilities. A member can hold multiple positions and it is expected that you strive to learn and work in multiple areas.
Overall Skills & Qualifications
Passion for art and design and design thinking processes

Strong organizational skills and attention to detail

Understanding of established social media and emerging platforms

Passion for learning and open to wearing multiple hats

Currently enrolled California State University, Northridge student

Must be able to think outside of the box
Account Manager
An account executive will be responsible for managing client's and proactively reaching out to ensure client satisfaction/retention while continuously searching for and closing new projects.
Create detailed business plans to facilitate the attainment of goals and quotas

Present products/services to prospective clients

Remain in frequent contact with the clients to understand their needs

Respond to complaints and resolve issues aiming to customer contentment and the preservation of the company's reputation.
Brand Strategist
A Brand Strategist often works under the Brand Manager or marketing team to ensure a consistent and effective brand message. They will often need to be forward-thinking to anticipate future trends and success of a product or service. A strategist will develop positioning recommendations, guide market research analysis and define brand elements and tone. A Brand Strategist will find ways to further enhance the branding of a product or service, as well as develop a marketing plan through analysis of current market data and trends.
Creative Writer
Creative writers will produce written copy in the form of website content, editorial articles, social media content and promotional marketing material. Creative writing combines the talents of the writer with the elements of observation and analysis in an artistic portrayal of the human condition. A writing professional establishes settings, messages, themes and style within a single marketing paragraph or throughout an entire series of copies.
Software Developer (Front-end, Back-End)
A back-end developer is a programmer who creates the logical back-end and core computational logic of a website, software or information system. The developer creates components and features that are indirectly assessed by a user through a front-end application or system.
Visual Designer
Graphic designers create visual concepts, by hand or by using computer software, to communicate ideas that inspire, inform, or captivate consumers. Our graphic designer will develop the overall layout and production design for advertisements, posters, brochures, magazines, and logos.
Meet with clients or the art director to determine the scope of a project.

Determine the message the design should portray

Create images that identify a product or convey a message

Develop graphics for product illustrations, logos, and websites

Select colors, images, text style, and layout

Present the design to clients or the art director

Incorporate changes recommended by the clients into the final design

Combine art and technology to communicate ideas through images and the layout of websites and printed pages.
Human Factors
A human factor is a specialist in translating human behavior and communicating
those actions.
Communication skills

Statistical knowledge to distinguish correlations

Observation skills

Patience

Attention to detail
Illustrator
Collaborate with clients, editors and marketers to sketch out their business needs to attract their audiences.
Photographer
Looking to take your photography skills to the next level? Become a photographer for Intersect LA and show off your skills.Take professional photos that will be used for brochure, website, social media, banners, and other marketing collaterals.
Photograph events, portraits, products, and more.

Photograph and edit photos.

Photograph photos for brochure
Marketer
Do you have a passion for marketing?
Market products by developing and implementing marketing and advertising campaigns; tracking sales data; maintaining promotional materials inventory;  maintaining databases; and preparing reports.
Create integrated marketing campaigns and take lead on projects.

Participate in weekly team meetings.

Lead team member of designers and marketers in project.
Motion Graphics Designer
Create complex graphics, animation and live video content for a diverse array of media, including smartphones, handheld electronic devices, the web and television, among others.
Social Media Strategist
Our Social Media Strategist will gain hands-on experience assisting in the maintenance of Intersect LA's client account. We are seeking someone who wants to understand how to use social media platforms to share a brand's distinctive voice and grow an audience. This intern will actively be creating content for all of our active social media platforms including Instagram, Twitter, LinkedIn, Snapchat, Spotify & Facebook.
Manager several social media accounts

Develop organic content for social media accounts

Analyze and report social media analytics
Researcher
Conduct primary and secondary research for projects. Analyze industry trends and write reports. The role of a researcher is extremely important for developing integrated marketing campaigns. We are seeking detailed oriented students to keep the team updated on latest trends and emerging technology.
Interactive/Web Designer
Plans site design by clarifying goals; designing functionality.

Develops site navigation by categorizing content; funneling traffic through content.

Develops site content and graphics by coordinating with copywriters and graphic artists; designing images, icons, banners, audio enhancements, etc.

Prepares site by installing and configuring server software; installing programming language using authoring and formatting tools; ensuring cross-platform compatibility; establishing links.s.

Upgrades site by updating content and graphics; monitoring performance and results; identifying and evaluating improvement options; introducing new technology; maintaining links.
UX/UI Researcher/Designer
The UX designer will also be responsible for conducting user tests to observe behavior both in-person and by using UX toolsets and metrics. Following testing, the UX designer will refine and tweak apps, software and websites to create a digital experience that the users will like and find easy to use.
Evaluating existing applications and evaluating their UX (user experience) effectiveness
Using online tools, such as screen readers to determine effectiveness of media

Conducting user testing of applications, software and websites

Creating and implementing interaction models, user flows, and user interface specifications

Communicating scenarios, end-to-end experiences, interaction models, and screen designs with other members of the team

Developing and maintaining design wireframes and specifications of best practices to share with design team as new projects begin.
Traffic Manager
A traffic manager's main objective is to ensure that all marketing collateral and work from account services flows efficiently to creative and production departments. They are responsible for keeping everyone on task and projects on deadline, handling the logistics and keeping all parties updated on the progress. Their end goal? To make sure the project goes smoothly and both the client who requested the project and the professionals who did the work are satisfied with the end result.
System Administrator