CREATIVE
BOOTCAMP

2021
"Reignite"
Despite the challenges we encountered over the past year, creativity prevailed as a tool that allowed us to discover new ways to connect and engage with one another through a virtual space. Overcoming and adapting to our situation, we are coming together to celebrate our accomplishments, resilience, and overall growth. Strengthened by extraordinary circumstances, our goal for Creative Bootcamp 2021 is to encourage, uplift, and motivate each other toward greater achievement here at IntersectLA (IXLA) and beyond.
Our theme for this year's Bootcamp, "Reignite," meaning to start again, represents further igniting our team's persistence, passion, and commitment toward a brighter future for themselves and others around them. Our objective is to connect our interdisciplinary team through creative collaboration, pushing our members outside of their comfort zone, encouraging learning, and growing together.
An annual tradition for IXLA, Creative Bootcamp 2021 is a week-long event providing students from a wide range of disciplines with the tools they need to succeed in communication design, marketing, user/customer experiences, and other fields incorporating creative collaboration. We are an interdisciplinary team of motivated CSUN students focused on developing strategic experiences that elevate businesses, organizations, and communities.
STUDENT GROUP PARTICIPANTS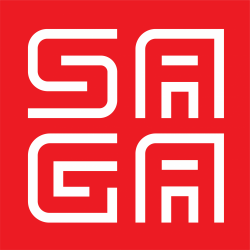 Monday (August 2, 2021)
9:30a
Jessica Strelliof
Reignite Kick-off Speaker
11:00a
Bootcamp Kick-off
12:00p
Riselle Trinanes
Artprenuership Speaker
2:00p
Prof. Nick Longo
Reignite Your Confidence
4:30p
Prof. Joe Bautista
Challenge Kick-off
Tuesday (August 3, 2021)
9:30a
Prof. Magdy Rizk
Printmaking
12:00p
Challenge Work Session +
Lunch and Trivia Game
2:00p
Prof. Joe Bautista
Lecturing About Something…
Wednesday (August 4, 2021)
9:30a
Steve Shaner
Reignite $$$ – Investing 101
12:00pm
Team Lunch and Trivia Prize Game
2:00p
Prof. Shally Juarez
Reignite your knowledge in Web Accessibility
Thursday (August 5, 2021)
9:30a
Prof. Dave Moon
Power Up Pep Talk
12:00p
Getty Center
3:30p
DTWN LA  Arts District
Friday (August 6, 2021)
9:30a – 11:30a
Challenge Work Session
12:00p
Patrick Prager
EDGE Martial Arts
3:30p
Beach Bonfire and Closing Remarks